Sabrina Yip
Speech Pathologist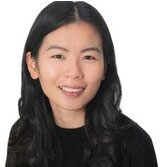 Sabrina Yip
Sabrina is a Certified Practicing Speech Pathologist and a member of Speech Pathology Australia, the profession's governing body. She completed her Bachelor of Applied Science  (Speech Pathology) at The University of Sydney. 
Sabrina's favourite aspect of being a speech pathologist is the positive relationships that she develops with her clients and their families. She is dedicated to open communication and collaboration with all the important people in a client's life, in order to best support their personal goals. She strives to provide therapy that is enjoyable, functional and specific to the needs and personality of each individual.
She is particularly interested in early language intervention, to help young clients achieve the best possible foundation for ongoing language and literacy development as well as in the assessment and treatment of a wide range of communication difficulties. Sabrina aims to continue to grow her skills as a Clinician, through mentoring and professional development, to ensure she achieves the best therapy outcomes for her clients.
Sabrina has experience delivering speech pathology services in a range of settings including pre-schools, primary schools, community health centres, hospitals, aged-care facilities, private practice and homes.