Michelle Ma
Certified Practising Speech Pathologist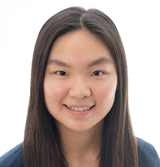 Michelle Ma
Michelle is a Certified Practising Speech Pathologist and a member of Speech Pathology Australia, the profession's governing body. She completed her Bachelor of Applied Science (Speech Pathology) at the University of Sydney.
Michelle particularly enjoys collaborating with families of school-aged children to improve her client's speech, language and literacy skills so that they can achieve their best in the classroom and in everyday life.
She is driven to provide best quality of care in a fun and creative way. She strongly believes in working collaboratively with educators and particularly parents empowering them with the knowledge and therapeutic techniques, supporting their child to reach their full potential.
Michelle is able to speak Cantonese and Mandarin fluently and has had clinical experience working with children and adults in a variety of environments. She has worked with children with speech, language and literacy difficulties in community and clinic-based settings including primary schools and community health centres. She has also worked with adults with swallowing and communication difficulties in the hospital setting and rehabilitation environment to facilitate their integration back into society.