Deirdre Ni Ghachain
Certified Practising Speech Pathologist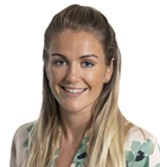 Deirdre Ni Ghachain

Deirdre is a Certified Practising Speech Pathologist and a member of Speech Pathology Australia, the profession's governing body. She completed her Bachelor of Applied Science (Clinical Speech and Language studies) at University of Dublin, Trinity College, Ireland.
Deirdre has experience in assessing and providing therapy to children of all ages with a range of communication difficulties. This includes speech sound disorders, language delays, stuttering, literacy and social communication difficulties. She frequently works with children with Autism Spectrum Disorder and Attention Deficit Disorders. Deirdre also has experience working with clients with various acquired, neurological disabilities including Traumatic Brain Injury, stroke, Motor Neurone Disease, Parkinson's Disorder, Dementia, and Muscular Dystrophy. Deirdre has worked in a range of service delivery models and has experience delivering therapy in a one-to-one setting, as well as group settings, including providing intensive early intervention to children with disability.
Deirdre has worked as a dysphagia (swallowing) specialist for a number of years and is dedicated to advocating for nutrition and swallow safety in aged care facilities. She has a passion for working with adults in the hospital and rehabilitation settings to facilitate their integration back into society. Deirdre strives to empower her clients to become independent communicators. She enjoys helping adults to build or regain autonomy, through functional communication.
Deirdre is driven to provide the best quality of holistic care to her clients through evidence-based practice and a person-centred approach. She strongly believes in working collaboratively with educators and particularly parents empowering them with the knowledge and therapeutic techniques, supporting their child to reach their full potential.