More Than Words – The Hanen Program
The More Than Words Program is a parent training program for families of children with Autism Spectrum Disorder or other Social Communication difficulties. This program teaches parents strategies to maximise learning and communication opportunities when interacting with their child, to enhance their child's ability to connect and communicate with the world. The More Than Words Program recognises the importance of the parent-child relationship and empowers parents to be the experts in their child's social communication development.
The More Than Words Program offered at Braithwaite Speech and Learning Clinic is suitable for parents of toddlers through to early school age with either a diagnosis of Autism Spectrum Disorder or Social Communication Disorder, or with recognised social communication difficulties.
Social communication difficulties include;
difficulties understanding and using nonverbal communication (eye contact, facial expression, body language, voice, gesture)
difficulties engaging with others
difficulties with shared attention
difficulties initiating and continuing interactions with others
Learn more about the program by visiting The Hanen Centre website.
Telehealth Hanen
Braithwaite Speech and Learning Clinic is now able to offer the More Than Words Program via telehealth format, making it even more accessible for our families. Developed by the Hanen Centre, the program offered via telehealth maintains the evidence-based structure for parent coaching and video feedback that is provided in the face-to-face sessions, but with the flexibility of completing the Program from your home. The program will be offered via Zoom, which is free to download and easy to use.
Program Structure
The program is facilitated by a Hanen Certified Speech Pathologist and consists of;
A pre-program consultation for you and your child with one of our Speech Pathologists facilitating the program via Zoom.
Eight parent training sessions conducted in small, personalised groups via Zoom.
Three individual observation sessions for you and your child with one of the Speech Pathologists facilitating the program, in which you are videotaped while practising with your child. You and the Speech Pathologist will watch the videotaped interaction to see the strategies in action, and to discuss what is working well and what can be modified to increase the communication interactions. These sessions will also be conducted via Zoom.
2021 More Than Words Programs at BSLC
Our next More Than Words Program will commence in August 2021 and will be conducted via Telehealth.
Limited places remain in the July 2021 Program. Please complete the registration form below to secure your place, or call the Practice on (02) 97971880 to make a time to speak with Marilyn Swidler about the suitability of the program for you.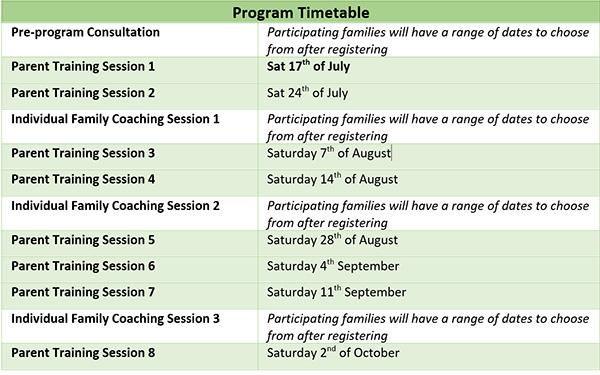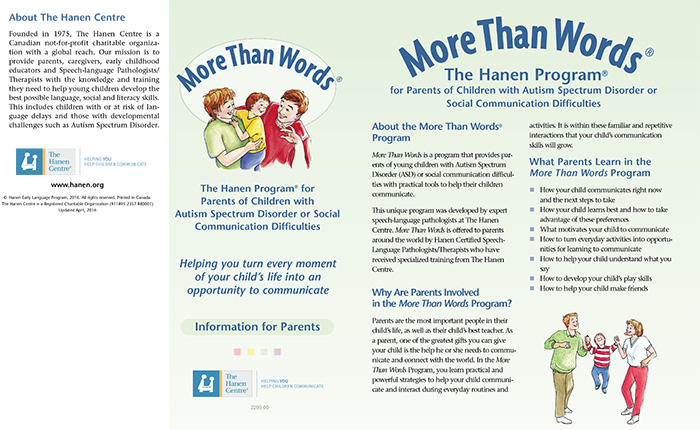 Click here to view More Than Words Program Brochure.