Mariya Rana
Speech Pathologist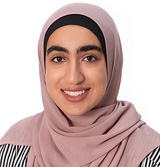 Mariya Rana
Mariya Rana is one of our Speech Pathologists and a member of Speech Pathology Australia. She completed her Bachelor of Applied Science (Speech Pathology) at the University of Sydney.
Mariya enjoys working with both paediatric and adult clients. She has a particular interest in helping children develop strong literacy skills, once a solid speech and language foundation has been established. She is aware of the importance of the client's own wishes for therapy, as well as that of parents/carers. She strives to give her clients a positive Clinic experience by creating an enjoyable and welcoming atmosphere and achieving measurable results for them.
Mariya has experience working in a range of settings including community health clinics, hospitals and primary schools.