Marilyn Swilder,
Certified Practising, Senior Speech Pathologist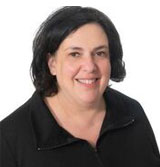 Marilyn Swilder,
Marilyn is a highly experienced Speech Pathologist who has a background of twenty-four years as a speech pathologist and more recent experience in primary school teaching and as a drama teacher.
She has specific interests in the areas of: learning difficulties, assisting clients who have auditory processing and working memory difficulties that affect their ability to process, store and recall information; literacy difficulties, public speaking, speech clarity, fluency and building confidence in communication as well as assisting clients on the Autism Spectrum.
Marilyn works with an underlying philosophy that each client is unique, so therapy approaches need to be tailored specifically to the client, their priorities and those of their family.